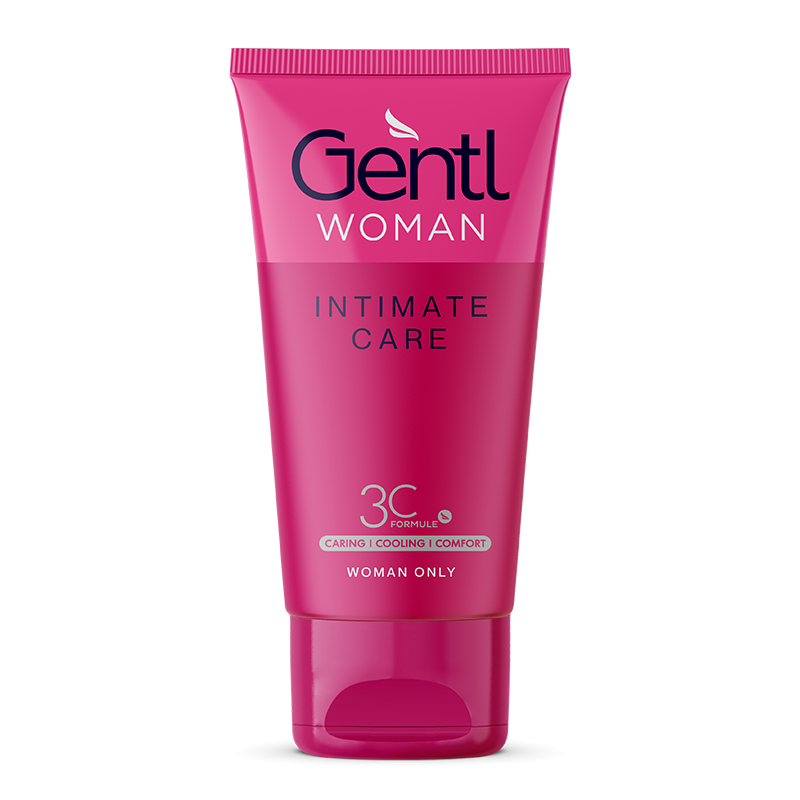 Gentl woman Intimate after shaving care
Silky soft aftershave cream for the intimate zone
Gentl woman Intimate Care nurtures the skin after depilation. It prevents and heals rash, red bumps and ingrown hairs. For the most sensitive skin.
About 82% of women remove their hair from the pubic area. There are many products for hair removal itself, but products that really provide good care after hair removal and help the skin to recover are scarce or not available at all.

Gentl woman Intimate Care
Gentl woman Intimate care softens, cools and nurtures the skin of the intimate area. The cream provides immediate relief from irritations such as redness, itching or bumps. It prevents ingrown hairs. Gentl woman is suitable for the most sensitive skin types and used ideally after hair removal or as a daily care.

Gentl restores and keeps the skin supple in the event of friction and is therefore particularly suitable for athletes. Not unimportant; the taste and smell are pleasant and therefore do not constitute sexual restrictions

Gentl woman only contains high-quality ingredients that guarantee a good effect. Symcalmin and Aloe Vera purify and help repair the skin. Menthyl lactate takes the heat and redness out of the skin and gives a dry and fresh feeling all day long. Ingredients such as Argan oil, shea butter and almond oil nourish and soften the skin. Glycerin keeps the skin well hydrated. Capislow inhibits hair growth with regular use.

Suitable for daily use. This also prevents hair growth. Use after depilation or as daily care. Apply a thin layer and softly massage into the skin. You can experience a lightly stinging sensation on the more intimate parts. This can do no harm and is caused by the cooling effect of the cream.